Text and photos, K. Ratzlaff, August, 2023
The drive to central Kansas can be pretty interesting, especially if you are willing to take some jogs. There are a number of things to see that you should have on your bucket list. So here is a proposed route.
1. Head for Allegewago Memorial Heritage Park. It can be on the way. You may want to read up on it before going.
Leave the turnpike on highway 56 and head west toward Council Grove. It's a pretty drive.
There's stuff to see in Council Grove and plenty of guides online to find it. Make a note for another day. Sometime, you might have lunch at Hays House (check out its history.) Sometime, you might follow 56 all the way to Hillsboro; you can find Santa Fe Trail stuff like the Lost Springs monument.

If you want a good breakfast in CG, turn south on 6th and go to the Saddlerock Cafe. Otherwise go south on 6th or 5th a couple blocks to Walnut St. Go east a short bit.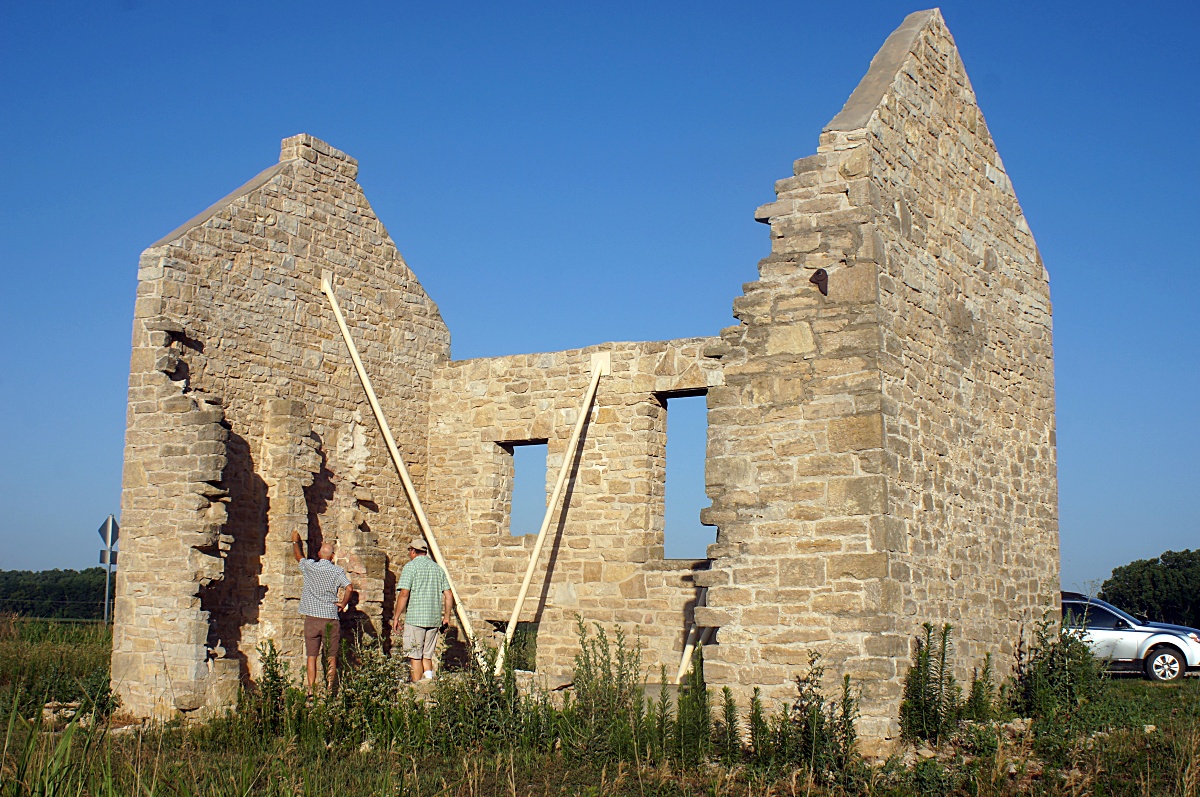 Walnut Street bends toward the south and becomes Dunlap Rd. On that bend is the trailhead for the Flint Hills Nature Trail. It's well a developed from rails-to-trails path, Herington to Ottawa -- maybe Osawatomie. On another day, it would be a great bike ride.

Follow Dunlap Road about 4 miles and you'll see the Allegawaho site a few hundred yards to the east. Stop at the preserved stone building and take a look. As I recall, it was an agency office.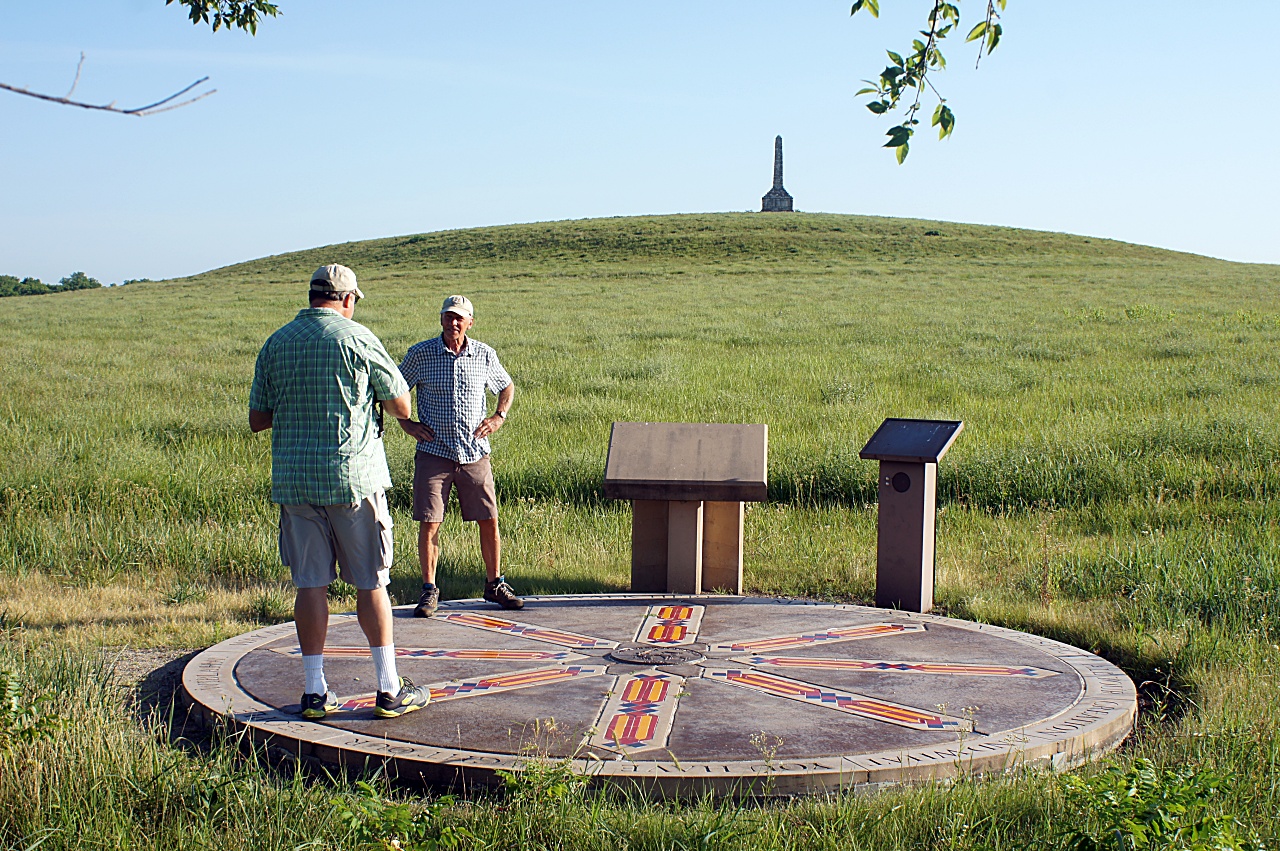 Go north across the nature trail You will see a footpath on the east side out to a plaque and a view of the historic Kaw Indian Memorial.
On the west side are the relatively new PowWow grounds. Maybe they have started work on the new home for the big red rock there.
2. Go back to Dunlap road. Continue southeast. Notice the beautiful farmland that was part of the last Kaw reservation in Kansas. In about 5 miles, you'll pass the town of Dunlap which may qualify as a ghost town. It was an Exoduster town and has an African American cemetery somewhere. I've not looked for it.
3. You will get to a 'T' in 3 miles or so. You have 2 options The paved road option, jogging left, will take you to highway 50 and Strong City where you turn south to get to Cottonwood Falls. Then jump to step 5.
Going right has about 10 miles of gravel. Go on Dd Road and then south on 400 Road. In less than a mile on 400, you will see Kahola Rd, and it will soon pass the Lake Kahola dam. If you are into such, the outlet has a nice waterfall after a rain and an interesting spillway, but they take some scrambling.
Continue on Kahola Road as it winds a bit around the north side of the lake. It will join 310th Rd going west. It winds through a lovely part of the Flint hills, maybe 8 miles, and reaches Highway 177. Turn south.
4. On 177, you will pass the Tallgrass Prairie National Preserve. If you've never stopped, at least take a look at the Visitor Center. (Has bathrooms.) There are hiking trails, a historic stone schoolhouse, a historic huge barn, and a historic house. A schoolbus takes visitors who would rather not hike out to visit the bison.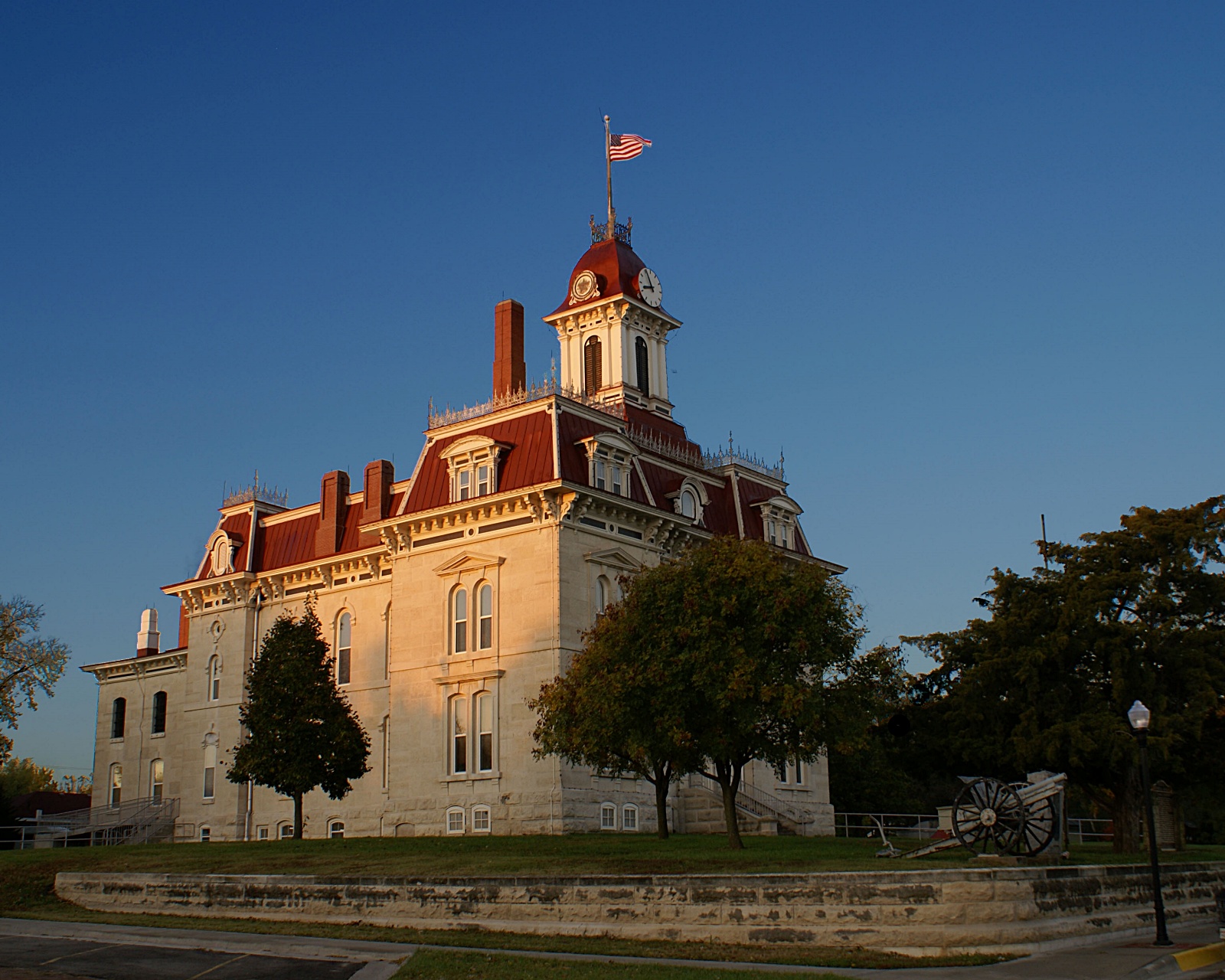 5. Follow 177 south into Strong City (Don't follow Highway 50 west of town.) Continue south a couple miles. Cross the Cottonwood River, and turn right (west) on Main St. into Cottonwood Falls, the county seat of Chase County.
At Broadway St. go south and wonder at the absolutely amazing Chase County Courthouse, built in about 1873.
If it's open, go in. Lots of photos on the walls. There is a courtroom on the 3rd floor and behind it an old jail. Don't miss that.
By the courthouse is an old gas station with really wonderful people where old ranchers hang out. On the west side of Broadway, the Grand Central Hotel and Grill and the Symphony in the Flint Hills installation. At the far north end of Broadway lies the Cottonwood "Falls".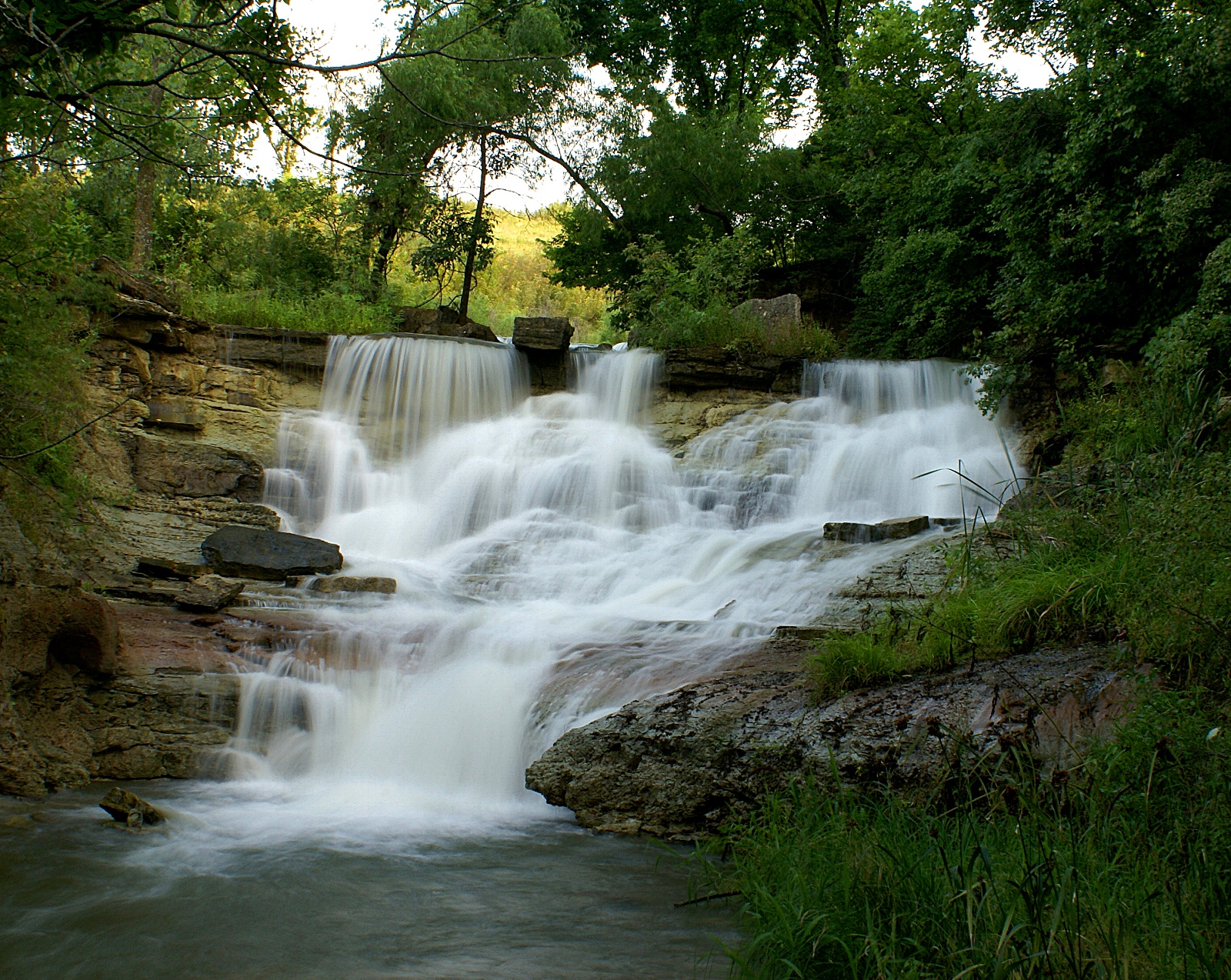 7. Back onto Main, which turns into Lake Rd., head west about 3 miles to Chase County Lake. It's really pretty there with lots of wildflowers in season. It drains grassland so the water is pretty clear.
The outlet, across the dam, forms an impressive waterfall if there is enough water. A really nice little walk across the dam takes you to view it from the top. From there you can scramble to the bottom or into the spillway.
8. Back on Lake Rd, head west for Elmdale. It's a pretty drive with really nice views on the west-facing bluff overlooking the Cottonwood River to the west. There are some people trying to revive Elmdale as a weekend artist colony; check the old buildings on the north side of the road.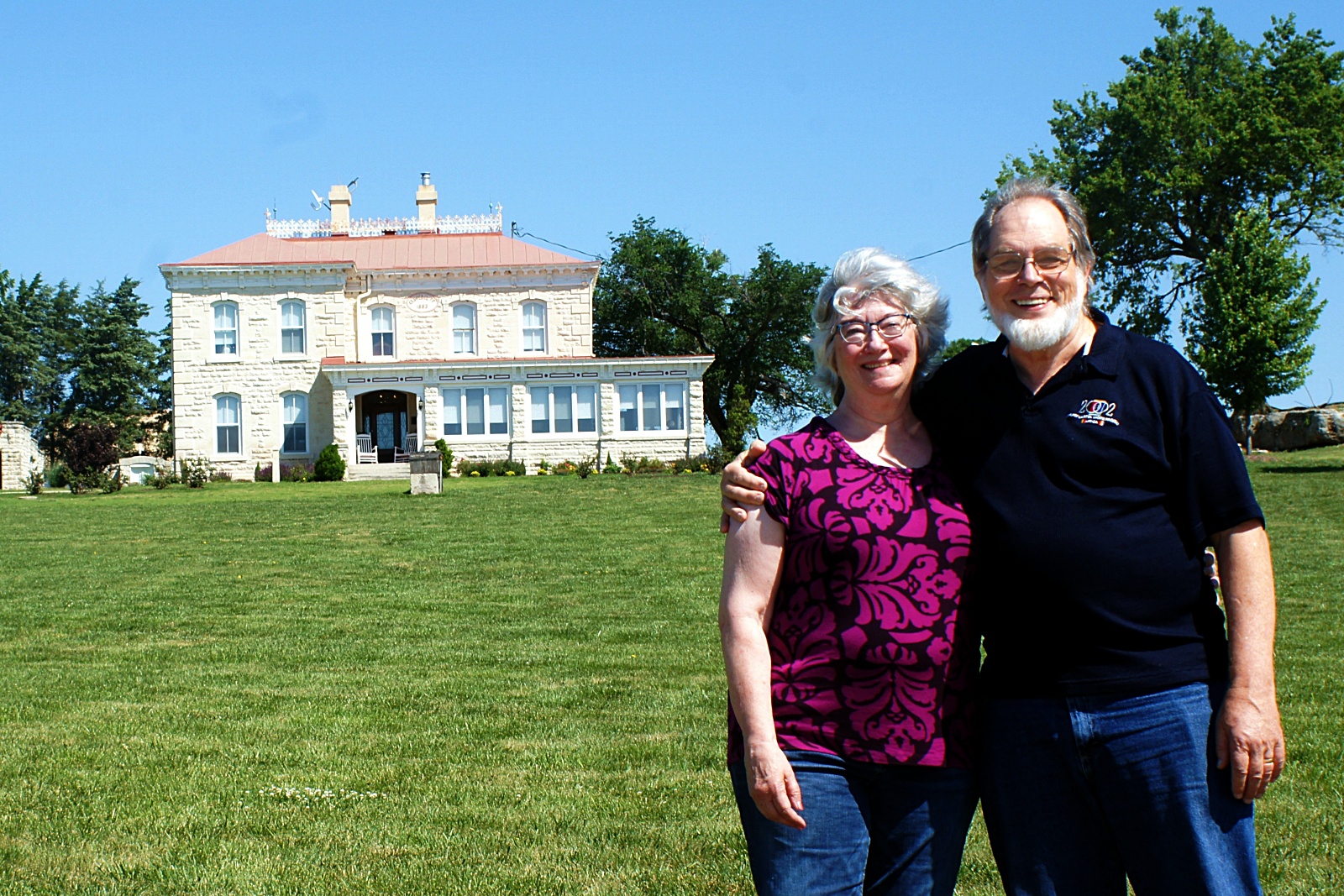 9. Now get on highway 50 and head SW. (If you were to cross 50 and head west, you could explore Middle Creek Road, it's a pleasant way to meander to Hillsboro. Turn south to highway 150 at C road.)
In about 4+ miles on 50, turn into Clover Cliff Ranch on the right. The ranch house is now a wonderful B&B. Drive all the way up to the top of the hill by their event center for the view and maybe see their bison herd. If you knock on the kitchen door and there is someone there, they would be happy to let you look around. The owner has done an amazing restoration.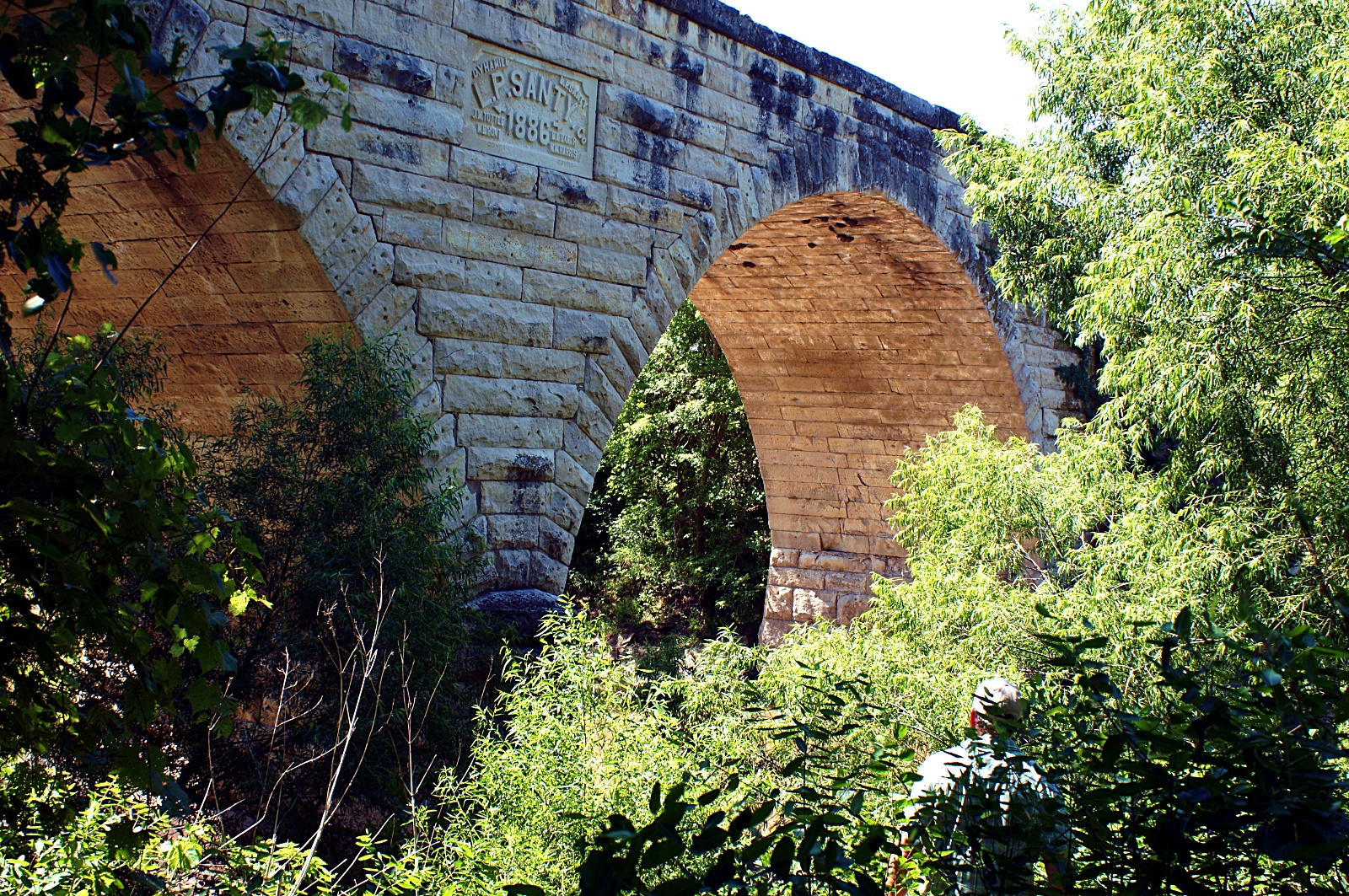 10. In 3 miles or so, turn left into Clements. In less than half a mile, there is a track to the south to the Clements Bridge, a wonderful historic stone bridge. You can walk across it or examine it best from the west side.
11. In another 6 miles, turn left into Cedar Point. On the river you'll see the Cedar Point Mill which some people are trying to stabilize.
12. On to Peabody. I think I remember that there is a park by the railroad with a plaque to the Mennonite immigrants, probably near the main drag. I think Sol Loewen of Tabor College organized that many decades ago.
The northern-most E-W street is 9th, and near the main drag is the Peabody Sausage House. I know people who think their farmer sausage is better than Hillsboro's. (I disagree, but it is quite similar.) If you are on 50 and don't have time to go to Hillsboro, you might try it.
On the western end of town is the Coneburg Grill; find them on Facebook. You can see it from the highway. Really good sandwiches for lunch and live bands in the evening (take that as an attraction or a warning.)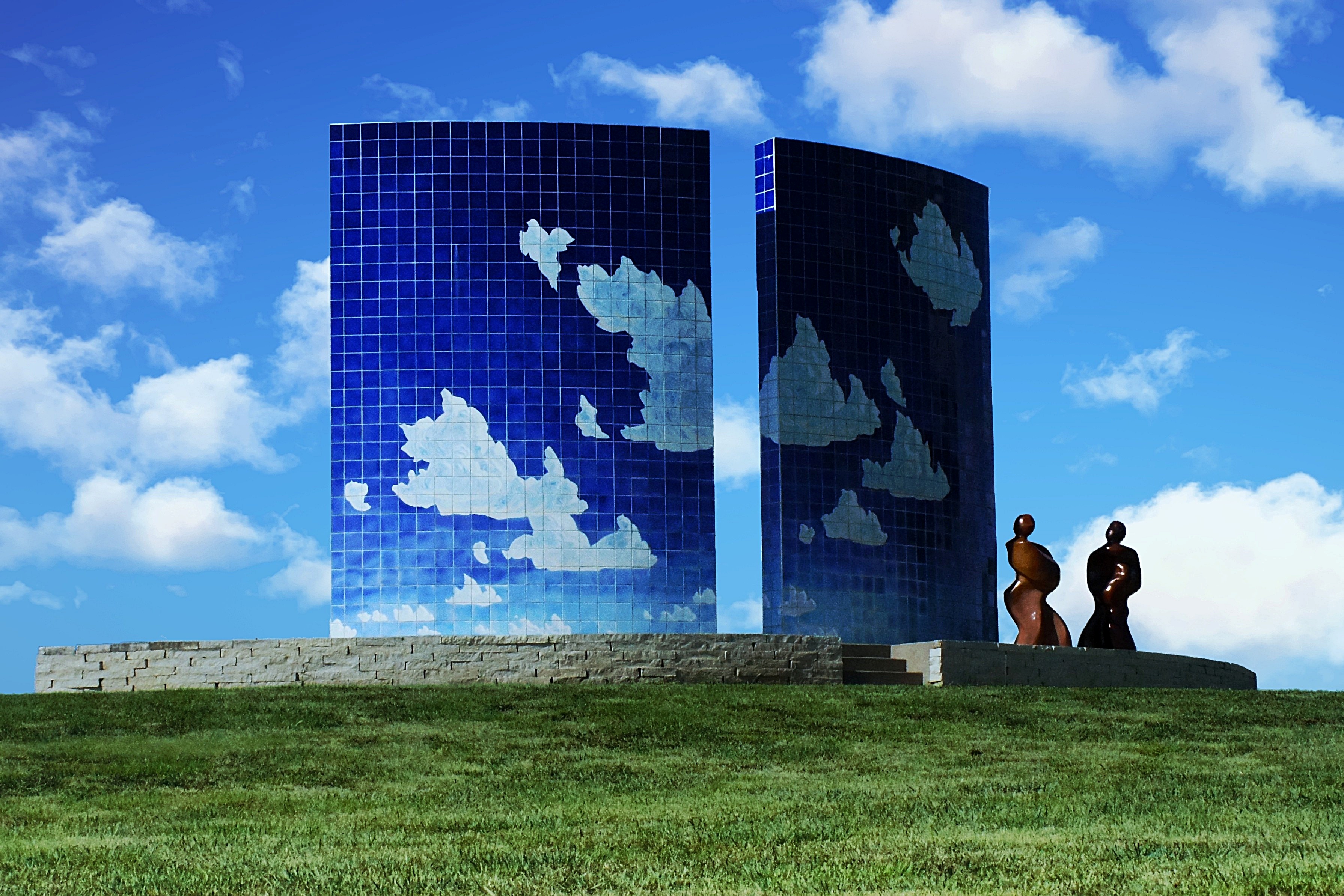 13. On toward Newton. A little past Walton, turn west on the road that would take you to the south side of the Bethel campus. But just after you cross Sand Creek, turn south on Kansas Ave. After a bit, on your right, is the "Blue Sky Sculpture", one of the "8 wonders of Kansas Art".
Newton also has the Carriage Factory Art Gallery by the park near the old train station which features great regional artists.
I've got more routes link the one to see the wild horses for your future.